find your voice through the power of music
Founded in 1989, Princeton Girlchoir has grown into the area's premier training and performance choir for girls, with over 300 choristers participating each year.
Princeton Girlchoir, a program of Westrick Music Academy, is comprised of seven choirs made up of girls from 3rd through 12th grade, drawing singers together from over 75 schools in Central New Jersey and Bucks County. While honing their musicianship, choristers begin life-long friendships, enjoy professional performance opportunities, and travel the world.
December 13, 2022 @ 7:00 pm

–

8:00 pm

at MarketFair

December 14, 2022 @ 7:00 pm

–

8:00 pm

at Hill School Alumni Chapel

December 16, 2022 @ 7:30 pm

–

December 18, 2022 @ 7:00 pm

at State Theater New Jersey
View All Girlchoir Events or Purchase Tickets
Your donation in any amount supports our critical tuition assistance program, helps keep our tuition affordable, and allows us to expand outreach programs.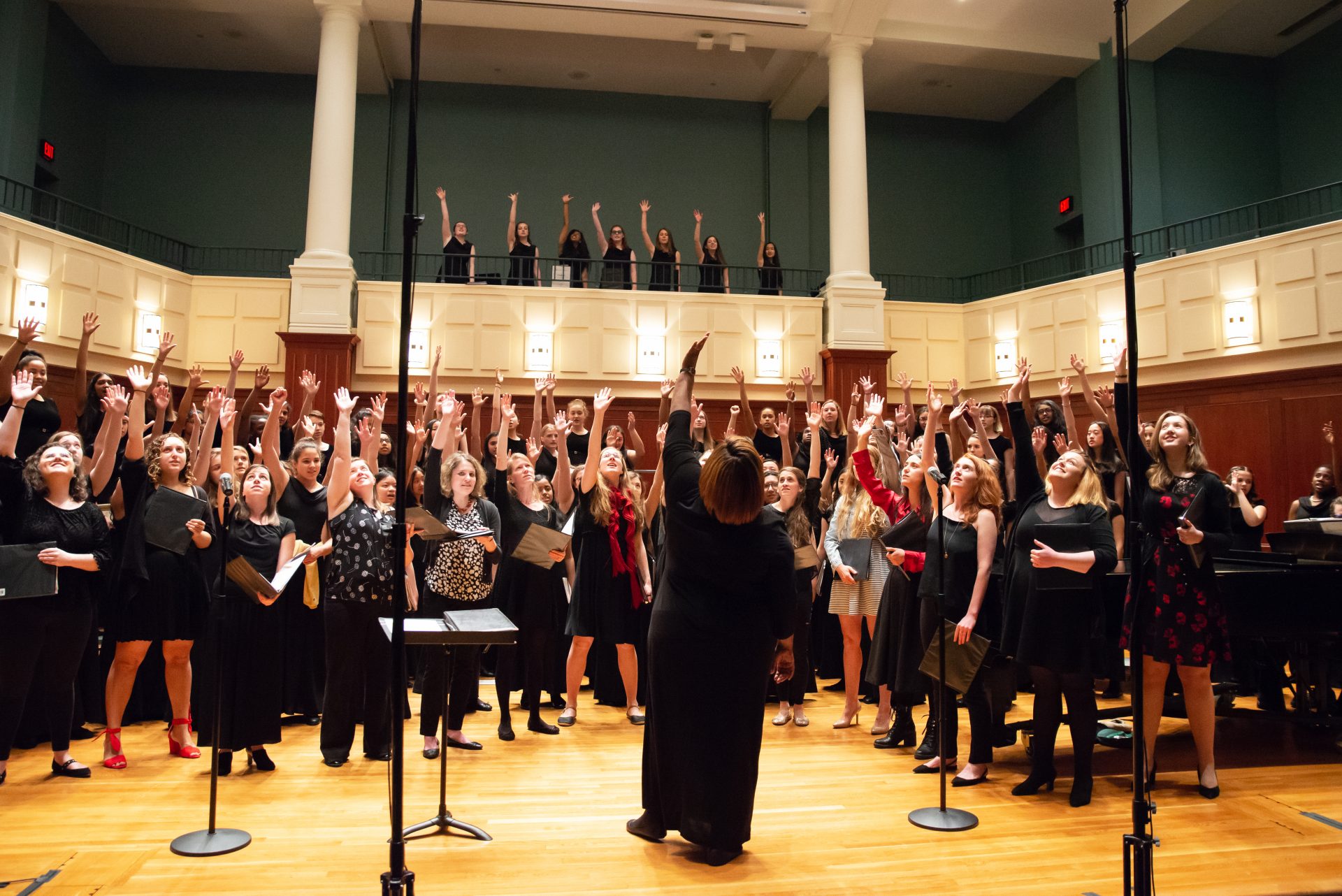 We love visits from our alumnae at any time during the year. Visit our Performances page to find out when we're next performing, and join us onstage in the singing of "New Year's Carol" or "The Lord Bless You and Keep You." Or just swing by a rehearsal, say hello, and let our directors and the new group of PGC girls hear what you've been up to since your time with Princeton Girlchoir.
We want to keep in touch with you too! Please Like PGC on Facebook for all of the latest news and join our Facebook PGC Alumnae Group, or let us keep you up to date on alum activities by registering as an alumna here.
Be notified about upcoming performances, program deadlines, and community opportunities.