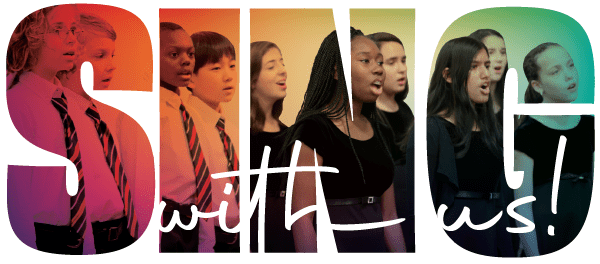 Contact us for your 2023-2024 Season Audition!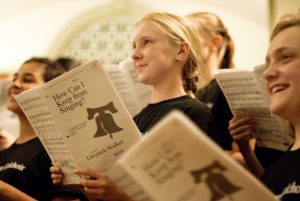 Princeton Girlchoir (PGC) and Princeton Boychoir (PBC) welcome youth of various experience levels. A strong desire to learn, a musical ear, the ability to match pitch, and an eagerness to share music with others are key to a successful audition. Any singer who will be entering grades 3-12 in the fall is warmly welcomed to audition. 
 Students have the option to audition live in person, or to submit a video audition.
To schedule an audition, please sign up below. You may also consider submitting a video audition or email auditions@WestrickMusic.org.
New Choristers:

If you are new to PGC or PBC, or if you were on a leave of absence from the choirs during the 2022-2023 season, signing up for an audition is as easy as 1, 2, 3 (or do, re, mi)!
Click here to complete the New Chorister Application – you will be given a choice to complete your audition live or submit an audition video
Submit the completed application and $25 application fee
Follow the link on your confirmation to schedule your live audition or download the video submission guidelines
That's it! Following your audition, you can expect to hear from us in mid-July via email regarding placement. We look forward to meeting you and hearing you sing!
For questions about auditions, please email Auditions@WestrickMusic.org or call 609-688-1888 
Returning Choristers:
If you did not sing with us during the 2022-2023 season and are returning for the 2023-2024 season, please use the "New Chorister" instructions to signup for an audition.
What to expect in your audition
Live auditions last for approximately 10-15 minutes. Choristers who choose to submit audition videos will receive recording and submission instructions after you signup for your audition.
What will you be asked to do? Check out this audition outline for a preview.
We aim to hold auditions that are as low-key and enjoyable as possible. We want singers to be relaxed so that they can show us their best abilities! A good night's sleep, mental preparation, and prior understanding of what is covered in auditions is suggested. In the audition, singers will be asked to introduce themselves, sing a Major scale and a familiar song like "Row, Row, Row Your Boat, or "Happy Birthday". This will help our music directors better understand your singer's' current level of musical ability. We accept as many musically qualified singers as we are able, and place them in the choir in which they will be most successful.
We want you to relax, have a good time and show us your best singing voice!
Audition FAQs
Q: How do I sign up for an audition time?
A: Audition schedules will be available soon on this webpage.
Q: Where will the auditions be held? 
A: Students may choose to sign up for a live audition in-person, or to prepare a video submission. Live auditions are held at Westrick Music Academy (231 Clarksville Road, Princeton Junction). Information on how to submit videos will be provided for those who select these options once you submit your audition application. 
Q: If I chose to submit my audition videos, where do I send them?
A: Information on how to submit your videos will be provided following your audition registration.
Q: When should I arrive for my in-person audition and what should I bring?
A: Arrive 15 minutes before your audition to check-in. Bring a water bottle if you would like to have one. We should have already received your audition application and $25 audition fee, and we will take your picture when you arrive.
Q: Who will listen to my audition?
A: Two members of our artistic staff will listen to your audition, whether you meet us in person or prepare a video submission.
Q: How long will my audition last?
A: Each audition lasts approximately 12-15 minutes. For part of that time you will be singing a variety of musical exercises and the other part we'll chat and get to know each other a little bit.
Q: What happens during the audition?
A: Depending on your age and experience, you may be asked to:
Tell us about yourself! What is your name, what grade are you in, and what is your favorite thing to do?
Sing ascending and descending scales to determine your vocal range
Echo-sing tonal patterns played on the piano
Sing a familiar song such as Row, Row, Row Your Boat or Happy Birthday
Sight-read a brief passage of music
Q: What are some helpful hints for my audition?
Be on time – you'll feel more relaxed!
Be sure to get a good night's sleep the night beforehand
Good posture will help breath control, and keeping your knees relaxed will help you relax
Remembering to breathe deeply, relax your jaw and open your mouth are techniques that will enhance your vocal production
Relax and have a good time! We want to learn who you are and hear your best singing voice!
Q: What is the artistic staff looking to hear in my audition?
A: They will look for:
A pleasant singing voice, one that has the ability to unify with other voices
The ability to sing in tune
The ability to stay focused and follow directions
A pleasant and expressive face while singing
Q: Is it necessary to be able to read music?
A: It depends on the choir level. For our beginning choirs it is not expected.  For placement in our intermediate choirs it becomes more helpful. It is important to be able to read music for placement in our advanced Touring Division choirs. If there is any doubt, we can discuss ways to develop the musicianship skills necessary to succeed in the choirs.
Q: How will I know the result of my audition?
A: Letters to all auditionees will be emailed in mid-July
Q: If I am accepted, can I ask to be in the same choir with my friends?
A: Our directors will have listened carefully to your audition and taken note of your point of musical development, and will place you in the choir in which you will be most successful and have the best experience. Your placement will be based on your musical and vocal abilities rather than your grade.  While you may not be placed in the same choir as your friends, you will have many opportunities to sing together in concerts and retreats throughout the season.
Q: When are rehearsals? 
A: Princeton Girlchoir Rehearsal/Class Schedule:
Mondays evenings – Concert Choir & Cantores
Tuesday evenings – Grace Notes, Quarter Notes, & Semi-Tones
Wednesday evenings – Eighth Notes & PGC Ensemble
Princeton Boychoir Rehearsal/Class Schedule:
Thursday evenings – Apprentice Choir, Treble Choir, & Young Men's Ensemble
Q: What if I have to miss rehearsal?
A: Each chorister is allowed to miss 3 rehearsals total in each semester. If you know you'll miss something ahead of time, you can email Attendance@WestrickMusic.org to report the absence. If you miss more than 3 functions in a semester, it will be up to the director's discretion whether you may participate in the following performances.
Q: How many performances are there during the year?
A: Each choir will have at least two-three major concerts during the season. Other events will include festivals, workshops and two Saturday retreats.
Q: What happens if a concert is scheduled during the year and I am unavailable to sing in it?
A: WMA makes every attempt to set its concert schedule by the beginning of September and give its families ample notice of performance plans. During each year, however, several opportunities arise for choristers to make music and enjoy some extraordinary experiences, some of which our directors have no way to anticipate. Participation in all performances is expected; if you have an irreconcilable conflict, you will need to discuss it in advance with your director.
Q: What is the cost of tuition and fees associated with Princeton Girlchoir or Princeton Boychoir?
A: A full breakdown of tuition and fees is available on our website for Princeton Girlchoir and Princeton Boychoir.
Q: Are there any scholarships, and how do I apply?
A: The Board of Trustees is committed to ensuring access to Westrick Music Academy's
musical education programs regardless of a family's financial circumstance. And
Westrick Music Academy is grateful to its individual donors and foundation funding
partners who provide critical support for tuition assistance.
Tuition assistance is entirely need-based. As part of the registration process, choristers
who are invited to join one of Westrick's choirs will be sent a registration form. On the
registration form, there is a separate link to a tuition assistance application form for
those families seeking aid. Each application for tuition assistance is evaluated using
Westrick Music Academy's sliding scale model (see below):
2023-2024 Westrick Music Academy Sliding Scale Tuition Assistance Model
This model is objective and equitable, ensuring that access to Westrick Music
Academy's finite tuition assistance funds is prioritized to those families most in need.
If a family qualifies for tuition assistance, their chorister's Registration Fee will be
refunded upon tuition assistance award, and the family will receive two complimentary
tickets to all of their chorister's performances.
Awards are subject to Westrick Music Academy's availability of funding. For further
information, please contact:
Westrick Music Academy's Executive Director
609-688-1888 x101.